5 Ways to Boost Your Business with WhatsApp Chat Integration
WhatsApp has evolved a lot from a simple social messaging app to a powerful tool. WhatsApp has come out as a perfect platform to create an informal relationship between brands and their customers. It allows for real conversations while getting away from a century-long marketing push.
The future trend for 2020 (and beyond) is a marketing strategy focused on conversations. Businesses that are focused on their customers must recognize this trend and select WhatsApp Business as a platform to maximize the effectiveness of the marketing campaign.
WhatsApp is the most-used messaging application in India. Think about Tata Sky, a household DTH provider in India that lets customers modify the settings of their Tata Sky account, check and modify balance, add/remove channels, and much more all within WhatsApp chat. This lets the customers use Tata Sky's services with no need to get off their couches!
WhatsApp is the only company to officially provide the way for integrating social messaging apps to a website through their API link, or directly app trigger calling. Website visitors can use the targeted button on your site to connect with the WhatsApp Business contact easily.
WhatsApp Chatbot Integration
WhatsApp Chat Bot smoothens the way for efficient interaction and engagement that leads to building trust and long-term relationships with your clients. Chatbots provide responses to conversations initiated by customers on WhatsApp and can help in ensuring long-term loyalty of your customers and higher satisfaction with inquiries.
How Whatsapp Chatbots Helps With Customer Retention and Engagement
With more than 2.5 billion users active, WhatsApp has grown to become the largest and most used messaging application in more than 100 countries. Its user-friendly interface as well as secure encryption from end-to-end allows both users and businesses to interact with their family, friends and clients from all over the world.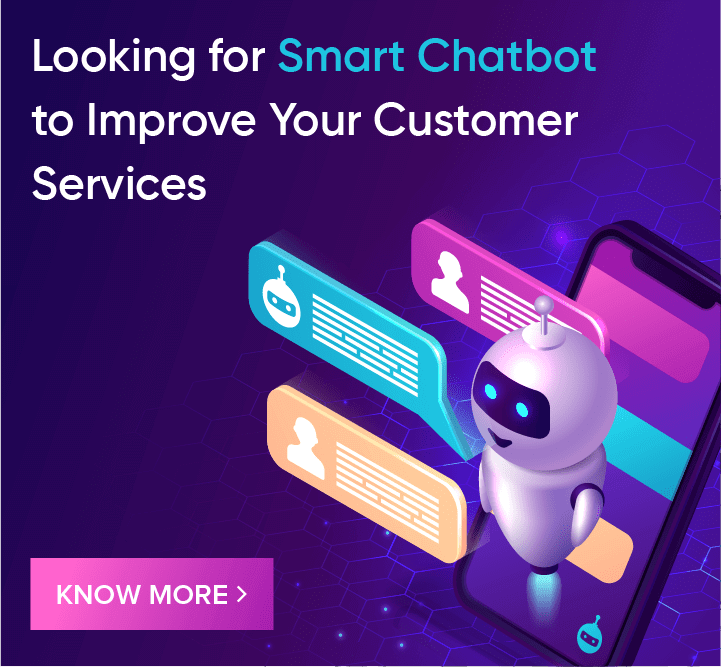 WhatsApp is so well-liked by business owners that they've developed WhatsApp chatbots that assist companies with customer service and delivery of notifications. It's an easy method of communicating with customers about product availability and shipping details or updates on delivery, billing and booking, as well as solving other issues with customers.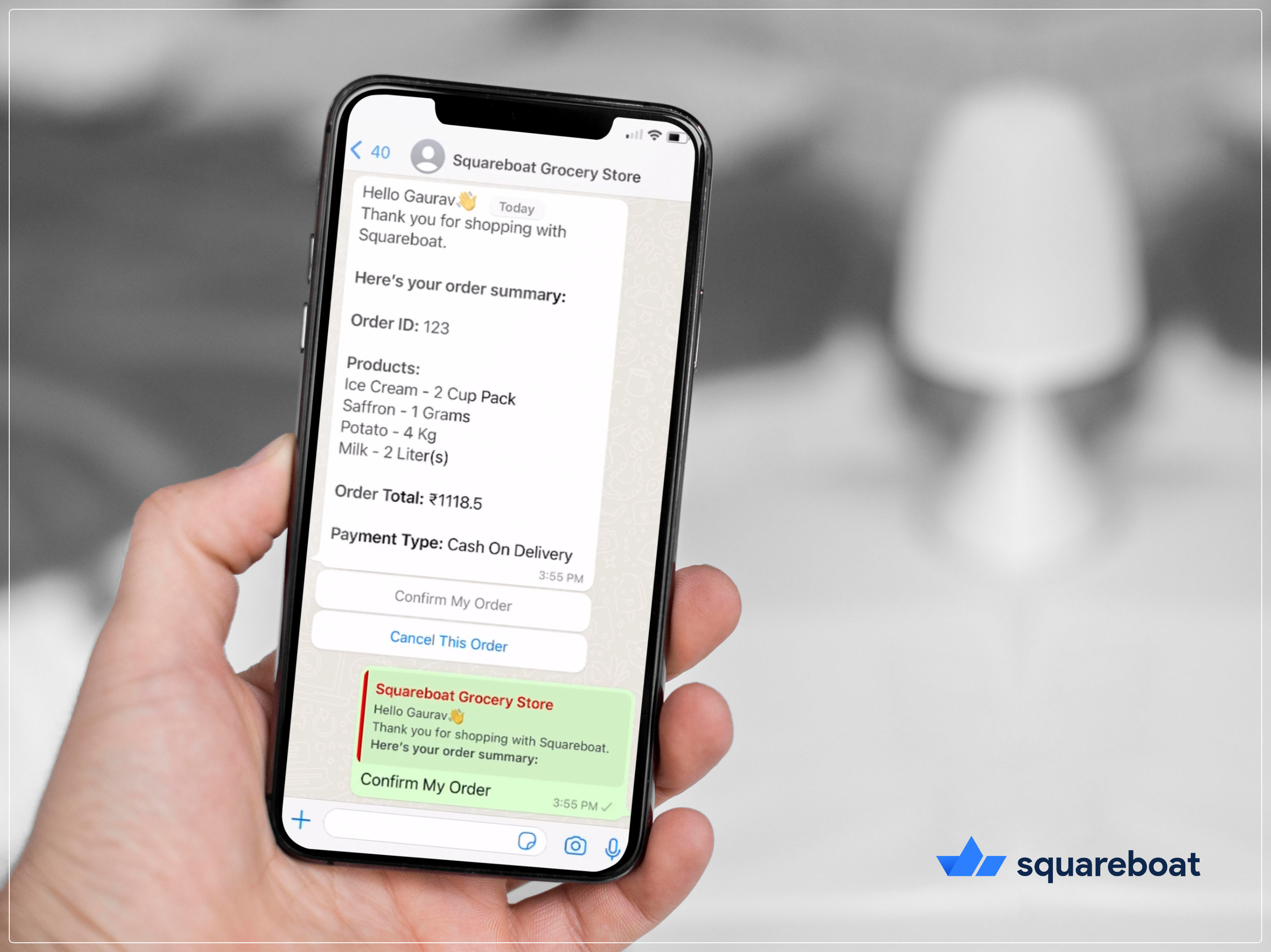 Ways to boost your business with WhatsApp Chat Integration
WhatsApp chatbots offer small businesses the opportunity to reach out to their customers. Here are some of the ways chatbots can benefit different stakeholders in a small business.
Boost Your Sales and Quality Leads
WhatsApp chatbots aren't just useful for entrepreneurs, but they're equally useful for marketers and salespeople. WhatsApp messages have an 80% open rate, which means you'll have more likelihood of successfully converting your leads.
Additionally, you can utilize WhatsApp chatbots to boost revenue by helping your customers locate the items they're looking for, guide them through the payment process, draw customers by offering discounts and even up-sell by providing specific recommendations to your target audience. Like we said, WhatsApp chatbot helps keep customers interested, thereby reducing the time to sell.
With WhatsApp chatbots performing the routine tasks that marketers typically perform, you'll make time for more productive work. It's efficient in making leads and keeping track with prospects, and it's easy to integrate it into the marketing funnel.
It is possible to offer customers the possibility of purchasing during WhatsApp chats, regardless of whether they're solving a product question, answering a test or searching for specific information about the product.

WhatsApp promotions could include a particular discount based on the speed of purchase, or the possibility to win some freebies when your client takes the test in full.

This could also include periodic promotions that are sent directly to a customer's WhatsApp that is automated and precisely specific through the chatbot platform.

It's an affordable, efficient method to connect with customers via their mobile devices. You can also completely track your promotions similar to what you do using email or online advertisements.
Happy Customers
Chatbots are also beneficial to your customers since it offers 24/7 support for customers and individual interactions that help to create an enjoyable customer experience. Chatbots let your customers won't need to download an additional app, since they're able to use WhatsApp - - an app they already know - to interact with you.
In addition to providing an instant response to inquiries, chatbots also provide faster resolution of issues. Customers want immediate responses and since chatbots are able to collect details about customers, your human agents are equipped with all the information needed to address problems. If your agents are faced with follow-up questions, they will answer them in real-time instead of waiting for days for an email reply.
WhatsApp chatbots are also an excellent method to boost customer satisfaction. Particularly for smaller companies having a 24-hour customer support service can be prohibitively expensive, and extended hours for support will cost you money as well. Chatbots cannot handle every customer service request However, your WhatsApp chatbot is able to quickly extend your customer support hours.
Chatbots don't require sleep, therefore you can utilize the WhatsApp chatbot to assist customers with support requirements for a range of common issues like inquiries about shipping, or even basic assistance with your product. This is a fantastic chance to enhance your customer experience at a lower cost.
Stay Secure
WhatsApp is also able to ensure that conversations remain private through its complete encryption two-factor authentication, identity security, and verification for businesses. Customers can contact the company and receive answers to their questions immediately. Chatbots' quick responses ensure that the conversation is ongoing and it will take a shorter time to allow potential buyers to make a purchase decision.
Utilizing this platform to facilitate communication with customers keeps the messages safe. All information that is shared via WhatsApp is encrypted, which means that only the participants in the chat have access to the information. The same level of security is experienced by users who utilize the company solution.
Therefore, if a client needs to disclose sensitive information, for example, the credit card number and password, they can be assured that the data isn't compromised.
The secure communications channel this platform offers will benefit many teams within your company. Sales reps can make use of this tool to be the first contact point and also an opportunity to issue your customers an invoice. Your marketing team can take advantage of the ability to send different media to tailor your marketing. It also offers an easy and fast method to support teams handling the customer's issues.
Deliver quick customer support
WhatsApp acts as an end-to-end customer service channel that is accessible via the web and mobile. Customers can direct companies a message using the WhatsApp Business phone number and inquire about questions or requests for more details. All chats between customers have to be integrated into a single WhatsApp API account and then linked to a CRM for messaging. In this way, agents have complete control over the conversations with customers. They can also handle every query directly through the application.
Reduce support costs
Chatbots are awe-inspiring in increasing efficiency and cost reductions. This is true for WhatsApp chatbots, too. However, with WhatsApp, you can count on chatbots to engage even more and resulting in even greater savings.
Answering routine questions like "where is my package" or "why is something missing" could easily consume much of the time in the call centre. These types of questions are routine and predictable. The answers are usually found in existing business information.
Whatsapp Chatbot will automatically answer a lot of these questions at an affordable cost. It's as simple as that: chatbots could be multiplied endlessly meaning you can have a multitude of chatbots simultaneously - and there's no reason to charge chatbots by the hour.
Conclusion
It's a great option if you have your own business website as well as a Facebook page and would like to incorporate WhatsApp into it. The app has proven to be extremely useful in customer service, and one-on-one communication, and has paved an avenue for unique marketing strategies.