Outsourced vs In-House Software Development: Which one is better for startups?
Any decision to develop new software, be it a website or a mobile app, is followed up with the dilemma to get it done in-house or to altogether outsource it. An experienced company is very likely to go through the same dilemma as a startup, because, for both of them, everything boils down to the same thing - that the software developed stands out with its high quality and satisfies the needs of the customers it is meant to target!
Though a startup may on a tight budget with the financing of a given project, a bigger firm allows for the finances to take a hit, if it means better delivery of the product. Ensuring low costs, high performance and fast results, all three under one umbrella can seem impossible, but isn't that difficult to conform to!
The solution to this triad cannot be laid out in black and white and it is best to analyze the situation by differentiating and comparing the pros and cons of the inhouse development and outsourced development. Let's walk you through a few arguments highlighting the differences, and help you decide - whether to outsource or not outsource?
The Pros of Having An In-house team
Putting together a team of people from your own firm, to help develop something you believe in, comes with its own set of benefits! A team built from your own employees is bound to be loyal to the ideology of the firm and will ensure that the product developed, goes a long way.
Collaborating with people who understand the culture of your company is more capable of doing a better job than people who are complete outsiders. Besides, trust is a huge factor that drives the deals in cases where a lot of money and time is being invested. In startup culture, pulling the strings on a strict workflow and strong ethics can be set up right from the start. How well the teams coordinate with each other goes a long way in how the final product turns out to be.
Having an in-house team ensures that you don't spend numerous hours every day, discussing and deliberating with a contractor, trying to get across your requirements and getting them on board with the company's philosophy. People from within the company are more likely to solve any issues that arise related to the company's profile, rather than an outsourced contractor, who has no personal stake in a given project.
As you monitor the product, every step of the way it creates a psychological effect on the project workers, building up a sense of direct engagement in the company's activities. This leads to the implementation of ways and means and new technology to speed up the project and to get rid of bugs and improve the overall product at hand. Developing something for a firm you are working for, is bound to be followed with a sense of pride which results in higher commitment and a productive passionate environment. This, in turn, gives way to reduced response times for fixing a problem as the problem can be immediately identified and run through to the team for fixing.
When you set up an in-house team, you know each employee's nature and strengths. Any tasks that come up can thus be assigned to the employees, based on this knowledge, thus ensuring that each one of the team members works to the best of his or her ability, driving the team forward to better outcomes and results. Even when an issue arises, it is easy to find out who is responsible and accordingly, deal with the situation. Any kind of urgent task can be immediately dealt with and fixed at the press of a button. Prioritizing a thing is and will always be in your hands as the employer, unlike with an outsourced team that may be simultaneously engaged in a number of other projects.
The Cons that come with an in-house team
A fixed payroll may prove to be a huge disadvantage for companies. If a person is on a payroll, they have to be paid for any amount of value addition done to the project. Even if the person involved is making only small changes to a project, rather than working on a full-fledged one, he or she has to be paid a fixed monthly salary. Besides, the employers have to provide them with health insurance, vacation days and sick pay. All of these have to be done to ensure that the employees stay motivated and retain themselves at the company.
Hiring though may go unnoticed as the project takes off, but to start with, getting the right people on board can turn out to be an extremely challenging task. It is a tiresome process, through which you have to ensure that the person brought on the team, stays till the end, motivated and driven. Hiring candidates who are ready to make long- term commitments is a never-ending process, that tends to drive attention away from the project work.
As an IT firm, it is often difficult to find versatility in an employee. It is easier to find experts in the particular genre like Ruby on Rails, mobile development, etc, but since the sphere of IT is constantly evolving it is important to have control over various fields of knowledge, in order to remain profitable.
Developing a team, with a certain skill set, calls for regular investment in their skill enhancement. Professional training, with investments in money and time, is necessary to set up a cost-efficient organized employee set, that can be put to efficient usage.
Not having technical leadership means that it's hard to hire and retain people who have an IT mindset. Young engineers are often looking for good mentorship and leadership and a lack of that may be a crucial decision point for many potential recruits.
Hiring engineering talent for companies where IT is merely a business enabler is possible but not the best option for most engineers. For this reason, companies are often able to hire adequate talent but rarely get to hire the best of the lot.
Let's see how Outsourcing Stands Out
As opposed to a few years ago, outsourcing today isn't seen as a big risk anymore. There are defined companies that are running themselves on the clock, providing outsourced software development to companies around the world. The global outsourcing market has gone up by almost a double since 2000, reinforcing the fact above. Apart from cutting costs, outsourcing comes with its own set of benefits, like:
Building a team from scratch is a hassle that is easily avoided by outsourcing the job. As you pick a firm to build the software for you, you also give up the responsibility to go through the hiring process, just to find a single person with the perfect skill match. For example, hiring the right set of developers for a firm, that doesn't necessarily deal in software or IT, may not have the resources to pick the perfect fit or in another scenario may not be able to convince the engineer to stick around and work in the non-tech environment of the startup.
Mentoring and training, to get the team ready for a project is another factor that outsourcing completely helps you avoid. No professional training is needed when you can simply hire already trained professionals to do the job for you!
Even though money may be on the least of the priorities for most companies, the ones starting out need to save every penny they can. By choosing the country with developers in your price range, you can pick out the best possible fit for outsourcing the project to. Besides, when you outsource a project, you pay out once or twice to the vendor, thus limiting the additional expenses, which otherwise may be too frequent in case of inhouse training and mentorship. Studies show that outsourcing helps reduce overhead costs by up to 60%.
Outsourcing throws open the entire market in front of you, bringing to the table an unlimited pool of resources and talent. You can tap into this resource and pick out a specialist that best suits you! Thus, outsourcing brings with it a fresh source of ideas and also a touch of uniqueness to drive your project. This particularly helps when you are trying to develop an international product.
Since there are experts available in each field, you don't have to worry about shortcomings in deliverance as most of these experts are competing against each other, constantly pushing each other to improve.
When the software development has been outsourced, you can get back the focus of the in-house team on long term tasks and other urgent projects on the list to be handled.
Cons of outsourced teams
Even though you can monitor your team's progress with various modern management software, outsourcing can turn out to be a serious cause of worry, due to the following reasons: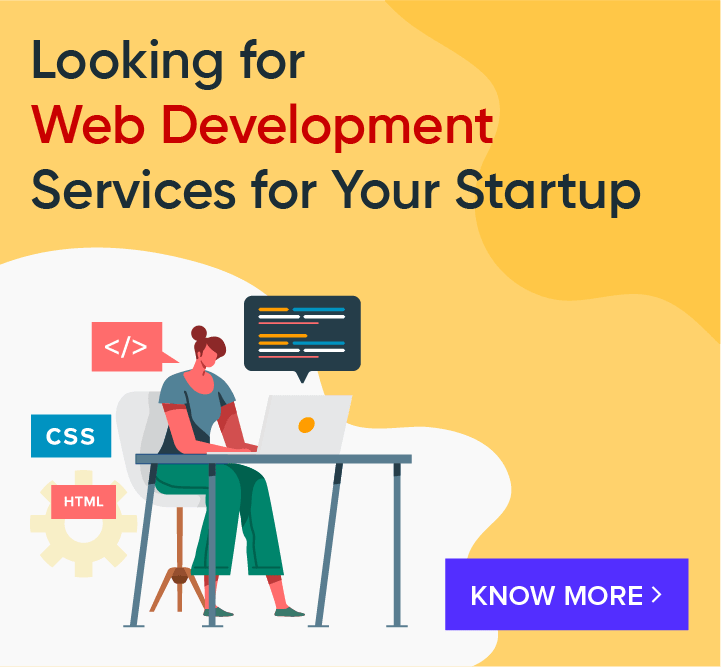 Not being able to directly control the team means, you can't have every bug corrected on one call. Transparency may not be as prominent as it is in in-house work and this may come as a challenge for many.
If you happen to outsource to a different country, the time zone difference between the two countries can turn out to be a nuisance. With delays in communication and arranging meetings, total chaos can unleash, unless you decide to put in the extra hours to balance the difference in time zones. For example, a company in New York will have to run 24 X 7, if most of its work is being done by the firms in India and Indonesia.
The breach of confidentiality can be another big concern while outsourcing. There have been many scenarios where a company's secrets have been leaked. While it still happens, there are now stricter measures to keep corporate espionage under control. Besides, in today's world of connectivity, a vendor's authenticity can be easily verified. Whatever the case, an airtight contract is what you need in place, before outsourcing a development project.
Commitment and the enthusiasm that comes with an in-house team, cannot be expected from a vendor. To a firm on the outside, it's just another project of the lot and they might be good with the deliverance of the project, but they will never come close to sharing the same excitement as you on your idea. Lack of personal involvement may create a gap between the expectations from the project and the reality met. This can be avoided by clearly communicating the requirements and philosophy of your company to the vendors.
Handling the issues that come up with Outsourcing
By holding frequent meetings with the hired party and keeping in touch with the project's progress, the Project Manager can ensure that the software being developed is coming up in line with the policies of the company. It is important of the project head, to go over the limb and develop a personal working relationship with the firm to ensure that if they face any obstacles, they inform him, instead of figuring out ways to catch up by themselves.
Many data management software and UX researchers can be put to work alongside the outsourced team, to keep tabs on the day to day progress along with updating them of the changing user requirements and dynamics.
When to outsource & when not to?
While many companies like Amazon and Paypal, have used in-house resources to produce high-quality products, there are others like Slack, that have worked with firms like Metalab to design their web interface. Other examples of companies who have successfully outsourced parts of their projects to international vendors are Alibaba, Google, Skype, etc.
After pondering over the pros and cons, the question that arises is that when is it that a company should outsource its software development rather than maintaining it strictly based on in-house resources? It is true that a global marketplace for the innumerable apps wouldn't have been possible without a large number of outsourced teams who take care of backend development.
Outsourcing works best when the company doesn't specialize in software development. Any project that is outsourced in this case, is only an add-on to the central idea. In-house development can work in this scenario, only if there are precise management and a separate team solely running the software development. But if you want to run a tight leash and maintain full control of your projects, while ensuring uniqueness and quality, it is better to opt for an in-house project. Focus on employee training and build your own empire!
Conclusion
Any decision to outsource a project or keep it within the team is a very personal call and should be made after carefully weighing all pros and cons. Since both have their own set of issues, facing pitfalls in either is possible, as is succeeding